5 Courses for Those Seeking a Career Change
Everyone at some point or another gets to the stage in life where they feel stuck in Groundhog Day. Perhaps you have ended up in a career by accident that you feel doesn't suit you. Or have been doing the same thing day in day out and have become stuck in a rut.
This is a completely natural scenario and it is becoming more common for this restlessness to occur earlier in life. Gone are the days of strictly mid-life crises, life crises no longer discriminate and single out one age group. Indeed, more of the Generation Y sub-category are facing a similar problem to that of their parents. Due to an influx of choices, technology, and temptation this younger generation are becoming increasingly dissatisfied with their situations quickly.
People no longer settle for marriage and starting a family in their early 20s, they want to go out and experience the world and new cultures, they go to university and come out no surer of which career path to go down. Research by British psychologists suggested that educated twenty or thirty year-olds are most likely to suffer from a quarter life crisis. Finding themselves thrown into the real world and out of adolescence can lead to a period of confusion and dissatisfaction.
One great way to shake things up is to dive head first into a new and perhaps unusual career option. Courses are a great place to start in this process and allow you to gain the qualifications needed to make this next step. Here are some of the courses we felt are a good place to start. There are some of the usual suspects on the list as well as some unusual ones, like the water rescue course.
Water Rescue Course
White water rafting in Scotland is incredibly popular. For those with a love for the outdoors seeking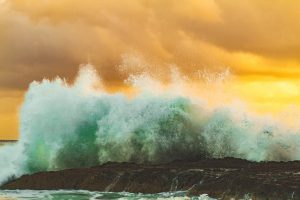 to make the move from the office to a new, exciting and challenging career, a water rescue course is a great option. A water rescue course gives you the tools you need to succeed in a whole range of jobs. You could perhaps be a fireman who needs to perform a water rescue or be looking to become a white water rafting instructor. Both of these would require completing a water rescue course. One company which does this Outdoor Safety Training. Although based in Scotland they can provide comprehensive training anywhere which meets the requirements of the course.
A Nursing Degree
Perhaps you feel ready to give something back in the form of looking after unwell patients. The NHS is cons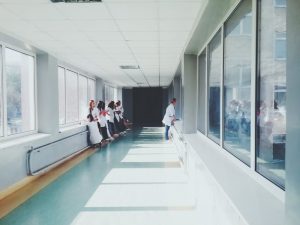 tantly under pressure and needing more nurses. Being a nurse is a fantastic career option for anyone compassionate, or for those who wish to gain more compassion. You will find nursing courses through hundreds of universities, many of which don't request completely unreasonable entry grades.
Start-Up Course
The hunger to work your own chosen hours and not for someone else is a desire for many. Quite often people dream of starting their own business but are unsure of how to even begin. If this is a desire you hold but are too scared to step out on your own, then one of the many business start-up courses are a fantastic starting point.
Skydive Instructor Course
This could be a far reaching dream for anyone who experienced skydiving on holiday or a gap year. In reality it may appear a bit unrealistic but for those brave enough to throw themselves out of a plane several times a day, a career as a skydive instructor could be an unusual but exciting choice! This is potentially the most expensive and dangerous course on the list but the rewards can be massive and it certainly wouldn't be a bad view from the office.
A Creative Course
For any arty types out there you may feel that your current job doesn't challenge you enough in a creative sense. Depending on your current skills or new skills you may want to gain, there are endless courses to consider – from costume creation to jewellery design, film editing to musical theatre. Why not start your new creative career today?