Scotland's Top Five Natural Beauty Spots
Scotland is famed for its untouched natural landscapes, serving to stun both native inhabitants and tourists alike time and time again, with its magnificent mountain views and dazzling lochs. Given the abundance of natural treasure, we present to beauty-seekers the top five natural beauty spots in Scotland to visit on your travels across the country.
1.Glen Coe

The breath-taking landscape of Glen Coe belies its bloody history, having been the site of the massacre of the Macdonald Clan by Clan Campbell in the bitter winter of February 1692. Hikers at Glencoe to this day swear they can still hear echoes of the Macdonalds' cries as they fled into the frosty valley to escape the wrath of the Campbells. In spite of its violent history, Glencoe remains one of Scotland's most incredible tourist spots, neighboured by both the Three Sisters mountain range and the glittering waters of Loch Leven.
2.The Fairy Pools, Isle of Skye
Not all of Scotland's beauty spots are located on the mainland! If you want to venture a little further afield to the famous Isle of Skye, you will find the wonder-inspiring Fairy Pools. With its turquoise waters and tumbling waterfalls, one could be forgiven for mistaking this natural phenomenon, formed over thousand years, for the Caribbean. However, a quick dip in its waters which reach only 8 degrees even in the height of summer, will quickly remind you that it is decidedly Celtic. Steeped in folklore and myth, thousands have journeyed across the world to hear the local fairy tales and discover the beauty of the rock pools.
3.Loch Ness
Perhaps the most famous of Scotland's thirty thousand lochs, this loch has piqued the interest of tourists for years and drawn in hordes of people, desperate to catch a glimpse of the its legendary and rarely seen resident, The Loch Ness Monster. But despair not if you fail to spot Nessie! You have a veritable banquet of natural and historical landmarks to feast your eyes on, from the ruins of the ancient Urquhart Castle to the rolling mountains that stretch into the horizon beyond Loch Ness.
4.Ben Nevis
The iconic Ben Nevis towers over the rest of the UK's mountains, its highest snowy peak sta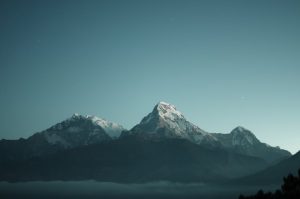 nding at an impressive 1,344 metres above sea-level. Both beautiful to behold and incredible to experience, it is the mountain that all thrill-seekers wish to conquer. If you dare to take on this formidable climb, we suggest you settle down in the nearby quaint town of Fort William, allowing you to visit the close-by glaciated Glen Nevis and its cascading waterfalls. We recommend that hikers always review weather conditions before embarking on a day-long climb.
5.Calanais Standing Stones
Another of Scotland's awe-inspiring offshore beauty spots, adventurers will find the Calanais Standing Stone Circle located on the west coast of the Isle of Lewis. This stone circle is estimated to be over 5000 years old, the arrangement of these stones and their significance to ancient peoples, baffling modern-day archaeologists to this very day. Take a step through the stones and re-enact your very own scene from Diana Gabaldon's Outlander, or an even greater step back in time to experience Neolithic Scotland through these incredible natural monuments